Innovative locking technology
for industrial cabinets and enclosures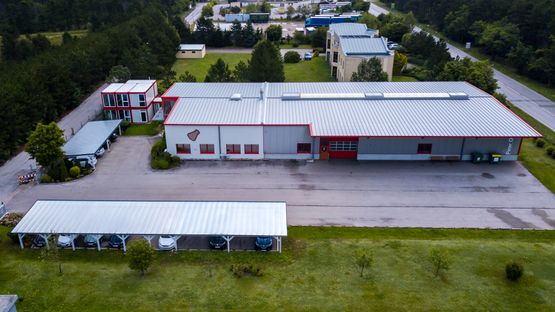 Our world today is unthinkable without locks and hinges, whether it is in private homes or in the industry. We meet them everywhere – on doors, cabinets, in buses or trains. Peter Ofner GmbH offers you an enormous assortment of this components including detailed and individual consulting by our professional team. High product quality, know-how, a fair price-performance ratio and short delivery times are our trademark.
To round off our portfolio surrounding locks andhinges, we also offer gaskets, handles, gas springs and much more. We present you the total package and work exclusively with worldwide well-known manufacturers. Innovation is most important to us. That is why we travel around the globe to visit relevant exhibitions and traid fairs. We expand our horizons by participating in product presentations and professional trainings.
We offer you the entire product assortment of worldwide famous producers, such as Dirak, Pinet und emico. Take benefit from our unique service and get in contact with us!
We put emphasis on a various and modern assortment for fair prices. Whether it might be locks, connectors, hinges or handles – from us, you only get exclusive high quality products. Aside from our products we also support you in construction regards – our team is well known for its branch-specific solutions!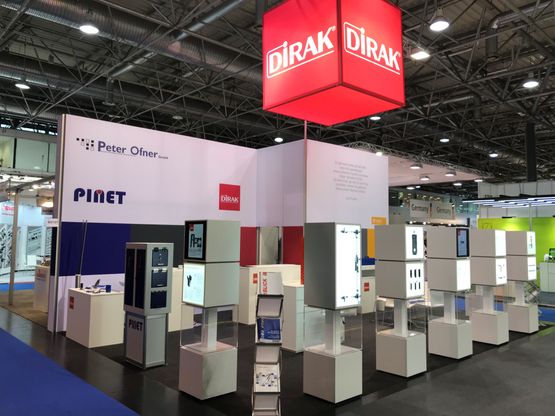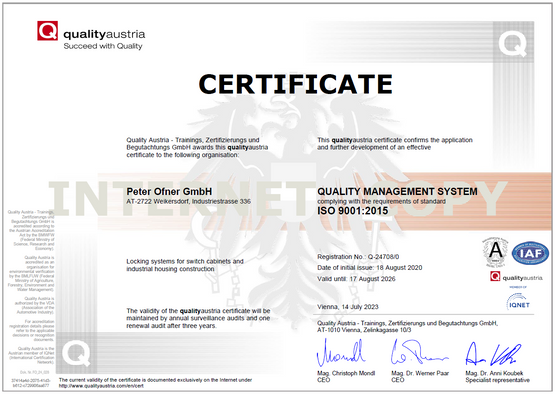 Since 2020, Peter Ofner GmbH is ISO certified. Complying with the requirements of standard ISO 9001:2015 for quality management systems, we have received a qualityaustria certificate, which you can download below. By annual surveillance audits and one renewel audit after three years the validity of this certificate will be maintained. Our current certificate is valid until the 17th of August, 2026.